Slavery persists  and so does the work of abolitionists.  Read through these brief profiles of modern day abolitionists to learn how men and women around the world are continuing the struggle for human freedom.
–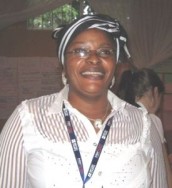 Laura Anyola Tufon has been working for over ten years to fight child trafficking and forced labor in Cameroon. Cameroon struggles with crippling poverty, leaving many children vulnerable to exploitation, In 2012 alone, Tufon provided assistance to over 100 men, women, and children who were victims of trafficking.
Her work with the Justice and Peace Commission has led to the creation of the first community based program that identifies and protects children from being trafficked. The community based approach empowers the people most able to stop slavery, those on the ground in vulnerable communities. Through this work, Tufon is creating a grassroots abolitionist movement in Cameroon, and her model is being copied elsewhere. 
In 2010, Ms. Anoya's work led to the first-ever conviction of a child trafficker in Cameroon. She has also succeeded in acquiring compensation for nearly 300 victims and their families by supporting civil suits against traffickers. Anoya believes that prevention includes deterrence and convictions can be an important part of that process.  But the desire to prosecute cannot deter from the mission of relief.
Hear Secretary of State John Kerry describe the work of Laura Anyola Tufon in this video.
–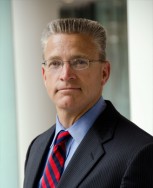 Gary Haugen founded the International Justice Mission (IJM) in 1997. Inspired by his Christian faith and his experience as a human rights lawyer, Haugen and IJM have assisted nearly 4,000 victims of sex trafficking since 2006 alone. IJM works to partner with local governments to provide aftercare for victims and to ensure that traffickers are prosecuted under all relevant laws. Their work has resulted in more than 220 criminal convictions for traffickers. Indepenedent evaluations of IJM work in Cebu, Phillipines, has found that the availability of minors for sex has decreased by 79 percent.
Prior to founding IJM, Haugen worked at the United States Department of Justice in the civil rights division and also the United Nations investigator in charge in the aftermath of the Rwandan genocide in 1994. His training as a human rights lawyer has helped him to identify and address the legal loopholes that enable modern slavery.
–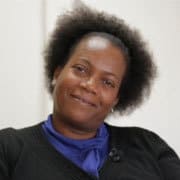 Guarda Constant is director of Fondasyon Limyè Lavi (Light of Life Foundation) in Haiti.  Haiti is an auspicious place to be an abolitionist, as slavery has been illegal in Haiti for longer than anywhere else in the western world.   Born from a slave revolt, the Haitian Revolution was the most important blow against slavery in the nineteenth century. However, Haiti only secured its freedom after agreeing to pay exorbitant debts to France. The United States recoiled with horror at the Haitian Revolution and adopted strict boycotts, isolating Haiti from potentially lucrative Atlantic trade networks. Without allies and, in fact, besieged on all sides, the Haitian republic struggled to gain its footing. 
Perhaps most tragically, Haiti never fully moved beyond forms of unfree labor.  The restavek system involves the use of children as domestic workers. Ideally the system would enable poor children to gain access to better living conditions and educational opportunities. In practice, restaveks are treated as child slaves until the age of fifteen when they are kicked out of their homes and forced to fend for themselves with little or no education.
Guarda Constant works with communities in Haiti to address the underlying forces that enable the restavek system. Constant claims, "I have yet to meet anyone who wanted to send their kid to be a restavec. Parents are forced to because of a lot of national and international givens. The [economic] means they used to have, they don't anymore. The invasion of foreign rice, eggs, and other things on the market by big business, destroying the peasant economy . . . there's been a whole chain of events that makes some people have to send their child away."
For Constant, fighting slavery means fighting global poverty.